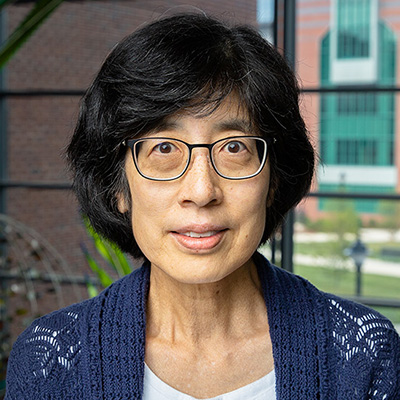 A Message From The Department Head
Welcome to the Department of Physiology and Neurobiology (PNB) website at the University of Connecticut.  PNB, formerly the Physiology section of the Department of Biological Sciences, was established as a department in 1986.  Today, PNB is one of the twenty-five departments in the College of Liberal Arts and Sciences.  We are a vibrant, collegial, interactive, and inclusive department, housed in the Pharmacy/Biology and Torrey Life Science Buildings on the UConn Storrs main campus.
PNB is the home to twenty-two faculty members with diverse cultural and educational background who are investigating fundamental physiology and neurobiology questions using a variety of approaches.  Research areas include neurobiology, reproductive biology, development, RNA processing, and human disease models, as well as research on STEM education.  We oversee the Bioscience Electron Microscopy Laboratory , which provides service and training to users across the Storrs campus.
PNB faculty are involved in undergraduate, graduate, and professional education, and we are supported by a number of talented staff who play an essential role in our research and education mission.  Many of our undergraduate majors pursue a career in health care profession or research.  At the graduate level, we offer PhD and MS programs, including a professional MS program in intraoperative neuromonitoring.  We strive to expand and strengthen our research and teaching programs and increase diversity of our faculty, staff, and students as the Storrs campus continues to grow.
We invite you to explore our website and learn more about our programs in the Department of Physiology and Neurobiology.
Sincerely,
Akiko Nishiyama